Our attorneys give their own answer based on real cases – in "The 2015 Attorneys' Guide to the Best Auto Insurance Companies (And the ones our attorneys recommend you should avoid)"
As accident attorneys, we're always being asked what insurance companies we like.  And we should know. We see how these car insurance companies treat people in real life, not on television commercials.
It should come as no surprise that the ones we like the best are often very different from the ones we always see on TV. In fact, when it comes to people who have a valid insurance claim, we've found from first-hand experience it's often the ones that spend the most money on television commercials that treat people the worst.
I guess the money for all those television commercials has to come from somewhere. So to help drivers, our clients and friends when shopping for the best auto insurance, we've compiled a list of our favorite insurance companies, as well as our picks for the "worst."
Our full guide includes information on each insurer and tips on how to choose the insurance company that's right for you and your family. You can order a hard copy of the guide or download it for your Smartphone.
How our list was created
As lawyers who only help people injured in motor vehicle accidents, we see daily how nearly every auto insurance company treats their customers when they're at their most vulnerable and need help the most.
The good news is, there are some good car insurance companies out there who do a great job at protecting accident victims and paying claims in timely manner.
We evaluated the top 10 largest auto insurance companies, as well as other popular auto insurers. Our analysis is based on real cases from Michigan Auto Law, specific instances of anti-consumer behavior by auto insurers, consumer complaints trends, prices, value for premium dollar and auto insurer ratings from J.D. Powers and Associates and consumerreports.org.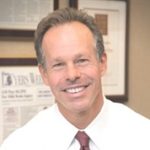 Named a "Leader in the Law" and "Lawyer of the Year" by Michigan's largest legal newspaper for his record-breaking auto accident verdicts, settlements and advocacy work in preventing wrecks, Steven Gursten heads Michigan Auto Law—a firm dedicated to serious motor vehicle accident injury and wrongful death cases.