Detroit Mayor Duggan teamed with House Speaker Leonard to craft "Driver's Choice" reform proposal that is unlikely to generate savings, leaves car crash victims with inadequate coverage and ignores 236% spike in denials and cut-offs of No Fault benefits by auto insurers

For good reason, I'm very leery about proposals to "reform" Michigan's No Fault car insurance system.
That's because they're typically bills that were authored by lobbyists for the insurance industry, pushed by politicians who are backed by the insurance industry and constructed to put more money into the pockets of the insurance industry by taking more away from consumers and car crash victims.
Sadly, I believe the "Driver's Choice Insurance Reform" plan announced today by Detroit Mayor Mike Duggan — champion of the abysmal, failed D-Insurance plan — and House Speaker Tom Leonard (R-DeWitt) will be more of the same.
The "Driver's Choice Insurance" page on the City of Detroit's website says the plan "will reduce Michigan drivers' car insurance bills an average of 20%" and, thus, bring "significant relief to residents paying the nation's costliest insurance premiums."
Yet, Michigan drivers have been hearing those empty, not-exactly-what-they-appear-to-be promises for years … to no avail.
In my blog post about this latest No Fault reform offering, "Duggan, Leonard plan overhaul of No-Fault car insurance," I address the Driver's Choice Insurance Reform proposals for savings for consumers, capping No Fault medical benefits, enacting a Medicare-based fee schedule and the 236% spike in denials and cut-offs of benefits to car crash victims.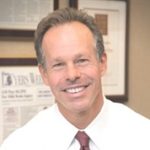 Named a "Leader in the Law" and "Lawyer of the Year" by Michigan's largest legal newspaper for his record-breaking auto accident verdicts, settlements and advocacy work in preventing wrecks, Steven Gursten heads Michigan Auto Law—a firm dedicated to serious motor vehicle accident injury and wrongful death cases.