In Gov. Rick Snyder's State of the State address on January 16, 2013, he talked about reforming Michigan's No Fault system in order to reduce "the high auto insurance costs" that drivers must pay.
I agree that drivers are paying too much. Especially in cities like Detroit, where approximately 50% of people drive uninsured. I've also been an insurance lawyer in Michigan for the past 20 years, and I believe there is a middle ground here that can significantly lower the costs of insurance while at the same time preserving ALL of the valuable legal protections that Michigan residents have under No Fault.
So I decided to write the following open letter to Gov. Snyder, sharing my suggestions on how we can preserve these important legal protections for Michigan residents, reduce auto insurance rates, and improve our overall No Fault insurance system.
Dear Gov. Snyder:
In your recent State of the State address, you said that reform needs to be done in a "thoughtful way." As a Michigan insurance lawyer handling auto accident lawsuits for nearly 20 years, here are my suggestions:
1. Michigan's No Fault auto insurance companies should be required to disclose their loss ratios on their No Fault (PIP) coverage lines annually.
An auto insurance company's "loss ratio" reflects how much of each premium dollar is paid out in claims. It is calculated by dividing the insurer's "incurred losses" by its "earned premiums."
For example, a high loss ratio, such as 90%, means that insureds are getting good value for their money because for every dollar the insurer collects in premiums, the insurer pays out $.90 in claims.
In reporting its loss ratios for No Fault coverage, it's also imperative that No Fault insurers include in their "incurred losses" calculation only those losses actually paid by the insurer – not the catastrophic claims payments made by the Michigan Catastrophic Claims Association.
2. Michigan needs an "Affordable Care Act" for our No Fault system. Start by requiring insurance companies to provide value or refunds by enacting a No Fault 80/20 loss ratio rule.
Require Michigan's auto insurance companies to spend no less than 80% of their insureds' premium dollars on their insureds' No Fault insurance benefits. Or:
Require non-compliant Michigan's No-Fault auto insurance companies to refund the remaining money to their insureds in the form of rebates.
The Federal "Affordable Care Act" imposes a similar obligation through its 80/20 Medical Loss Ratio rule.
3. Michigan auto insurance companies should be required to disclose No Fault claims trends.
To show whether the apparent increase in the average No Fault claims is something to be alarmed about, the auto insurance industry should disclose:
No Fault claims trends: Whether claims – both first- and third-party – are increasing or decreasing.
No Fault payout trends: Whether auto insurance companies' payouts on first- and third-party claims are increasing or decreasing.
No Fault consumer trends: Whether the number of premium-paying insured people in the state is increasing or decreasing.
4. Michigan's insurance commissioner should conduct an updated study of the excessiveness of Michigan auto insurance prices.
Studies of Michigan's insurance companies, including the 2007 study by former Missouri insurance commissioner Jay Angoff, concluded that Michigan's auto insurance market was "highly profitable."
A new study would provide valuable insight beyond the insurance company propaganda and rhetoric of what is really driving high premiums:
Is it really the cost of providing all reasonably necessary medical care to accident victims with catastrophic injuries?
Or is it really excessive insurance company profit margins in a state that requires drivers to purchase mandatory insurance, but does not regulate the profits of the companies that provide it?
5. Require the Director of the Department of Insurance and Financial Services to resume publication of an annual "Buyers' Guide to Auto Insurance."
Providing drivers with useful, up-to-date consumer information is one of the best ways to accomplish the goal of saving drivers money on their auto insurance.
The "Buyers' Guide to Auto Insurance" is the perfect vehicle for that information. The Guide provides auto insurance rates for approximately 60 Michigan auto insurers in 16 major Michigan markets (cities). The last guide was published in 2008.
6. Restore the usefulness of the Michigan Consumer Protection Act (MCPA) to deter anti-consumer claims practices.
Laws that are meant to protect people from unfair and abusive claims practices don't mean anything if they are not enforced. In 1999, in Smith v. Globe Life Insurance Co., the Michigan Supreme Court essentially gutted the MCPA, stopping it from protecting people from anti-consumer claims handling practices, such as arbitrarily suspending PIP benefits and putting innocent people "under investigation" without any evidence of guilt or wrongdoing.
7. Put a higher price on insurer "bad faith."
When compared to other states, Michigan law on insurer "bad faith" is so weak and ineffectual, that it provides no real deterrent whatsoever against insurer wrongdoing — especially with how first party claims are handled. Therefore, many insurance claims adjusters can act with impunity and arbitrarily deny and ignore insureds' claims.
8. Put the 'punitive' back in punitive damages.
For far too long, Michigan has been among the smallest minority of states that still deny their residents the right to sue insurance companies for "punitive damages." This must end. When deciding how to treat people, Michigan's auto insurers must know that they risk being held accountable for misdeeds that pile additional harms upon people.
For a more detailed explanation of each of these reforms, please visit my blog: An open letter to Gov. Snyder regarding Michigan No Fault reform.
I welcome your comments.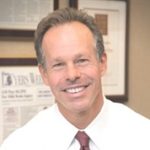 Named a "Leader in the Law" and "Lawyer of the Year" by Michigan's largest legal newspaper for his record-breaking auto accident verdicts, settlements and advocacy work in preventing wrecks, Steven Gursten heads Michigan Auto Law—a firm dedicated to serious motor vehicle accident injury and wrongful death cases.