If it were a Sherlock Holmes mystery, it might be titled "A Supreme Contradiction." Surely that is how to describe the case of the now "missing" cause of action for economic loss damages in auto accident lawsuits in Michigan, and how the four Republican justices were able to contort the legal reasoning behind the recent decision that now eliminates this important right. Sadly, the ruling now gives Michigan auto insurance companies a huge victory at the expense of its most seriously injured policyholders. And it does so by contradicting language written by these same Republican justices just a few short years before.
A mystery it is, however, at least to the Michigan auto accident lawyers who have been bringing these Excess Replacement Services claims for nearly 30 years.
As recently reported by David Eggert MLive:
A divided Michigan Supreme Court ruled Monday that people injured in car accidents cannot sue another driver to cover the cost of household chores – cooking, cleaning and the like.
You can read the Michigan Supreme Court's Opinion in Johnson v. Recca on the Court's website.
Unfortunately, it is likely that the result in this case won't lead to much discussion. I suspect that many will agree with the Court's analysis that expenses for replacement services are not included in the statute's definition of allowable expenses. And while I strongly disagree with this outcome, there's a more interesting observation to be made here.
You see, as noted by Justice Diane Hathaway in her dissent, in 2004, the Michigan Supreme Court's decision in Kreiner v. Fischer, included a footnote with a directly contrary conclusion:
An injured person may file a tort claim against the party at fault seeking to recover excess economic losses (wage losses and replacement expenses beyond the daily, monthly, and yearly maximum amounts). M.C.L. § 500.3135(3)(c).
(emphasis added.)
Strange, right?
In any event, the Court reasons that replacement services expenses are expressly articulated in a separate sub-paragraph of the statute and, therefore, weren't intended by legislators to be included in allowable expenses.
Of course, the statute's definition of allowable expenses:
Allowable expenses consisting of all reasonable charges incurred for reasonably necessary products, services and accommodations for an injured person's care, recovery, or rehabilitation.
It certainly would seem that a person seriously injured by another's negligence should be able to include expenses related to caring for them.
Unfortunately, at least for now, this is the law and the Court composition we're stuck with.
A mystery, indeed.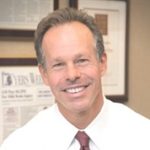 Named a "Leader in the Law" and "Lawyer of the Year" by Michigan's largest legal newspaper for his record-breaking auto accident verdicts, settlements and advocacy work in preventing wrecks, Steven Gursten heads Michigan Auto Law—a firm dedicated to serious motor vehicle accident injury and wrongful death cases.