I recently had a guest editorial featured in the political publication Bridge Magazine:
"Eight Steps That Will Lower Auto Insurance Rates."
I wrote this column to drive home an important point that the auto insurance industry would rather avoid: If the true goal of reforming our Michigan No Fault insurance system is to lower auto insurance prices for Michigan drivers, then we need to focus on what will truly help drivers save money.
In contrast, what the insurance industry lobby is now doing is attemting to seize on a moment of perceived opportunity, with all three branches of Michigan government firmly in Republican hands, to push for "reforms" that will certainly increase the insurance companies' already significant profit margins, but that do so at huge cost to the rest of us by limiting or capping No Fault medical care and treatment and taking away other critical legal protections.
Perhaps, in our post-Citizens United world of unlimited political contributions, this may yet be enough for lawmakers to enact legislation that is so clearly against the public's best interest. But if the real goal is to reduce the cost of No Fault insurance, then there are much better way to do this than what the industry wants.
There has yet to be any promise or proof of savings under the proposed No-Fault reforms from the insurance industry. So how can we make these sweeping changes — that will take away life-saving medical benefits from the most catastrophically injured auto accident victims — without knowing the facts?
Here is a summary of what I would like to see to reduce the price of No Fault and truly reform auto insurance in Michigan.
Bring back the "Buyers' Guide to Auto Insurance" so consumers can have access to detailed rate information.
Michigan's insurance commissioner should do an updated "excessiveness" study of auto insurance prices.
Give Michigan auto insurance consumers a "money back" guarantee if at least 80% of their premium dollars are not spent, similar to the Affordable Care Act's 80/20 Medical Loss Ratio Rule.
Require auto insurers to disclose the percentage of each premium dollar that's returned to drivers in the form of NoFault claims payouts.
Require insurance companies to disclose and publish their No Fault claims trends annually to educate the public.
Update the Michigan Consumer Protection Act to prohibit anti-consumer claims practices by auto insurance companies.
Prohibit auto insurer "bad faith" and penalize it with damages, including litigation costs.
Allow punitive damages against auto insurers who abuse auto accident victims.
I would add that we should get the numbers from the Michigan Catastrophic Claims fund, so we can all know what the numbers and assumptions they are using are, and thus make better and more educated decisions on how to preserve or change No Fault.
These suggestions offer a path to real reform. If you have any suggestions you would like to add, or thoughts on No Fault reform, feel free to make a comment below.
Related information:
Oakland County Executive L. Brooks Patterson calls Michigan No Fault "the country's best coverage for auto accident victims"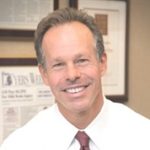 Named a "Leader in the Law" and "Lawyer of the Year" by Michigan's largest legal newspaper for his record-breaking auto accident verdicts, settlements and advocacy work in preventing wrecks, Steven Gursten heads Michigan Auto Law—a firm dedicated to serious motor vehicle accident injury and wrongful death cases.