Bill would leave elderly drivers poor and lacking medical care to start
House Bill 4959 would exempt and exclude senior drivers over the age of 65 from the Michigan No Fault Law's guarantee of reasonably necessary, lifetime medical benefits. This legislation does not protect or help senior drivers in Michigan. On the contrary, it puts seniors at great risk if they're ever seriously injured in an auto accident.
Here are the top 5 reasons why "exempting" and excluding senior drivers from No Fault's medical benefits provisions is a dangerous idea:
No lifetime medical benefits for elderly drivers: Senior drivers over 65 who are seriously injured in an auto accident in Michigan would no longer be entitled to reasonably necessary and reasonably priced lifetime No Fault medical benefits.
Senior drivers would have to turn to Medicare: But Medicare, which covers medical bills for people over 65, will not cover all of the benefits needed by an injured senior auto accident victim that would have otherwise been covered by No Fault, including: in-home nursing care; attendant care; skilled nursing facility care; home health services; long-term custodial care; prescriptions; and home- and vehicle-modifications.
Senior drivers will not be able to sue for pain and suffering: Senior drivers' recoveries for pain and suffering damages will be depleted by Medicare liens, which would not be the case if their medical benefits were covered by No Fault. Under HB 4959's proposed dismantling of No Fault, Medicare will have full subrogation rights to any recoveries that injured senior auto accident victims will receive. Essentially, the bill allows (if not outright encourages), senior drivers to trade away their right to have all of their accident-related medical bills paid for by No Fault in return for the obligation to pay for those bills themselves from pain and suffering recoveries in their third-party pain and suffering lawsuits.
Allows discrimination against elderly drivers: HB 4959 allows seniors to trade all of their legal No rights that they currently have in case if a car accident in Michigan in exchange for dropping No Fault insurance. They would lose their current ability to have car accident-related medical bills paid for by No Fault in return for the obligation to pay back every penny to Medicare for medical services that Medicare does actually cover.  They lose their constitutional right to sue for their personal injuries and pain and suffering if they are injured by a negligent driver.
Increases taxpayer burden for Medicare: Taxpayers' Medicare burden will increase drastically as a result of shifting the medical benefits cost for injured senior auto accident victims from the No Fault system (which is funded by Michigan auto insurance companies through the premiums paid by drivers) to the Medicare system (which is funded by taxpayers).
Related information:
Air bag safety tips for shorter, elderly drivers
Elderly drivers: Attorney Steven Gursten weighs in on national debate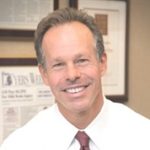 Named a "Leader in the Law" and "Lawyer of the Year" by Michigan's largest legal newspaper for his record-breaking auto accident verdicts, settlements and advocacy work in preventing wrecks, Steven Gursten heads Michigan Auto Law—a firm dedicated to serious motor vehicle accident injury and wrongful death cases.