Colossus injury claims software is widely used by the insurance industry today. Variations of this program exist at close to 50 auto insurance companies, and the program has completely changed how insurance companies approach and settle car accident cases across the nation.
Colossus is also something that every car accident victim should know about, but almost no one does. That's because the entire goal behind Colossus injury claim software is to drive down the values on auto accident injury settlements.
There is nothing wrong with insurance companies trying to save money, in theory.  The problem is when doing so crosses ethical lines and violates the law. One example of this was on the colossal controversy over Colossus, and how Allstate was required to change how it uses the software after an investigation that revealed the insurance giant was using Colossus as part of its strategy to increase profits by reducing the size of payouts for auto claims by up to 20%.
Protecting auto accident victims from Colossus
It may seem like there's nothing you can do to protect yourself from Colossus, but that's not true.  If you were injured by another driver and that driver's insurance company is one of those that uses Colossus, then knowing how that claims adjuster will approach settlement in your case is incredibly important.
Here are some tips from the Consumer Federation of America on how you can avoid being taken advantage of by auto insurance companies that use the Colossus insurance claims software calculator:
Find out if a settlement  program such as Colossus is being used to evaluate your car accident injury claim.
Demand to see the range of results the computer generated. And if any insurer refuses to show you the range, file a complaint with your state insurance department. Some states, like Michigan, will not require the insurer to reveal this results, but there are a number of states that now will.
Do not accept any settlement offer at the low end of the range. Consider making a counter-offer that is above the high offer. If you are unable to force the claims adjuster to reveal the settlement range to you, the only thing you can do is hire a very experienced injury attorney who knows the settlement ranges that cases with injuries such as yours settle for.  Also, you can access trial verdict reports to learn what juries in similar venues have valued auto accident cases with identical injuries at in recent years.
If the insurer does not agree to settle at the high end of the range, consider filing a complaint with your state insurance commissioner and hire an experienced attorney to help you with your injury claim.  Again, in many states such as Michigan, the state insurance commissioner will not pursue any complaint based upon a failure to disclose these settlement ranges, but you may have been injured in a state that will. (Source: Consumer Federation of America, Consumer Alert, December 9, 2010)
An experienced auto accident attorney can give you advice on your settlement offer and protect you against insurance companies that use Colossus hoping to reduce the size of your settlement.
Related information:
Allstate admits to using computer program Colossus to reduce car accident settlement offers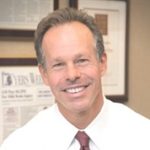 Named a "Leader in the Law" and "Lawyer of the Year" by Michigan's largest legal newspaper for his record-breaking auto accident verdicts, settlements and advocacy work in preventing wrecks, Steven Gursten heads Michigan Auto Law—a firm dedicated to serious motor vehicle accident injury and wrongful death cases.