I've written on this legal blog about the many reasons truck insurance policy limits should be raised.
Currently, the minimum liability insurance commercial trucks and buses must carry is $750,000. That means if a person  is seriously injured in a crash with a commercial truck carrying minimum liability insurance, the most he could receive for his injuries and pain and suffering is $750,000. To many people, that sounds like a lot of money. But these insurance requirements for bodily injury haven't been adjusted for inflation since 1985.
This matters a great deal. Hundreds of people who are seriously injured in truck accidents every single year are being severely under-compensated. In cases of very serious injuries, these insurance limits are often extinguished just from the medical expenses and hospital bills alone, leaving victims with nothing. In many of the most egregious cases – cases involving death or catastrophic injuries – there's nothing for the victims or the family members they've lost.
My recent settlement last week serves as an example of how the current truck insurance limit is grossly inadequate to protect truck accident victims and their families. On Nov. 13, I settled a serious truck accident case in Ohio for $34 million after the first day of trial. My co-counsel were Michael Leizerman and Jan Stamm of Ohio.
Due to a confidentiality agreement, I cannot discuss the specifics of the case, injuries, liability issues, parties or insurance companies.
To date, this is the largest-reported settlement in 2014 for a truck accident in the U.S., according to the national VerdictSearch. The amount of the settlement in this case is important. It shows just how often people who suffer catastrophic injuries are under-compensated, or receive nothing at all, when lives are shattered by negligent trucking companies.
This is also why the arguments from the trucking industry and the Owner-Operator Independent Drivers Association (OOIDA) are just plain wrong. OOIDA has come out against proposals to increase the truck insurance limits, essentially contending that most serious truck wrecks do not exceed the $750,000 insurance minimum (wrong), and grossly underestimating the number of preventable truck accidents and related deaths.
Hey, OOIDA, the real reason so many truck accident injury cases settle for $750,000 is because that's the policy limis and there are no collectable assets once those policy limits are exhausted!
Remember, nearly 4,000 Americans are killed every year in truck accidents and many thousands more are severely injured. Drivers are often left with life-threatening injuries, the costs of long term medical care, and the loss their economic livelihood. It's we raise insurance limits to compensate these people when innocent lives are shattered because of someone's negligence.
Hopefully, my $34 million truck accident settlement will force the motor carrier industry to re-evaluate the importance of safety. And hopefully, it will make the insurance companies that underwrite commercial motor carriers re-evaluate these companies they insure.
Related information:
Our Truck Roundtable winter retreat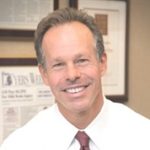 Named a "Leader in the Law" and "Lawyer of the Year" by Michigan's largest legal newspaper for his record-breaking auto accident verdicts, settlements and advocacy work in preventing wrecks, Steven Gursten heads Michigan Auto Law—a firm dedicated to serious motor vehicle accident injury and wrongful death cases.