Here's why our attorneys believe these justices will best protect you and your families – and deserve your vote
Your vote for the Michigan Supreme Court will be one of the most important votes you cast. Our highest court has the power to make – and  overturn – laws that protect your legal rights, and those of your families and consumers.
But unless you're a practicing attorney or a sitting judge, it's difficult to know who deserves your vote. The election commercials are almost comical. Every ad spot says the candidates "protect children." That doesn't tell us much. They're playing down to an uninformed electorate when they do this.  And with a number of our clients and our friends and families asking us our opinion on who they should vote for this Tuesday, we thought we would post this online for everyone to see.
Our attorneys have recommended these three candidates for the Michigan Supreme Court:
Michigan Court of Appeals Chief Judge William Murphy, Grand Rapids
Circuit Court Judge Deborah Thomas, Wayne County
Richard Bernstein, Birmingham
You cannot vote "straight party" if you want your vote to count
The Michigan Supreme Court election is on Tuesday, November 4, 2014.
Your "straight party" vote is NOT enough: To vote for Bernstein, Murphy and Thomas, you have to do more.
Vote all the way down: Make sure you vote all the way down to the NONPARTISAN section of the ballot where the judicial elections are located.
For more information, take a look at our recent blog post, "Our picks for the 2014 Michigan Supreme Court election."
"This is an independent expenditure paid for with regulated funds by the Gursten, Koltonow, Gursten & Raitt, P.C., Committee, 30101 Northwestern Highway, Farmington Hills, Michigan 48334. Not authorized by any candidate committee."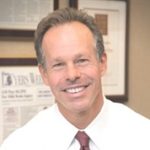 Named a "Leader in the Law" and "Lawyer of the Year" by Michigan's largest legal newspaper for his record-breaking auto accident verdicts, settlements and advocacy work in preventing wrecks, Steven Gursten heads Michigan Auto Law—a firm dedicated to serious motor vehicle accident injury and wrongful death cases.