According to the CDC (.pdf available here):
Motor vehicle crashes are the leading killer of children, teens, and young adults (ages 5 to 34) and among the top ten causes of death for all ages. Over 30,000 people are killed in crashes each year in the United States. In 2005, in addition to the impact on victims' families and friends, crash deaths resulted in $41 billion annually in medical and work loss costs. It's important to remember that crashes are preventable. Using effective programs and policies, we can reduce the number of injuries and deaths and their costs.
When many people read this kind of headline, they immediately start thinking about the high cost of Michigan auto insurance. Which leads some to conclude that Michigan's no-fault insurance system isn't working. Which is why it's under attack.
But the truth is, the best way to lower the costs from Michigan accident-related deaths is to work to reduce the number of motor vehicle crashes in Michigan. To reduce these car crashes, we should be discussing:
Examining our graduated drivers licensing – Let's whether our current licensing system is effective in putting mature and skilled drivers on our roads.
Sobriety checkpoints – Despite tough penalties in Michigan drunk driving still contributes significantly to the number of car accidents in this state.
Ignition interlocks – Another way to combat the drunk driving problem.
In addition to reducing the number of vehicle accidents, the next best way to reduce the costs from accident injuries is to reduce the severity of the injuries. Let's discuss: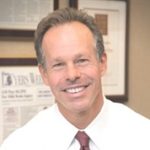 Named a "Leader in the Law" and "Lawyer of the Year" by Michigan's largest legal newspaper for his record-breaking auto accident verdicts, settlements and advocacy work in preventing wrecks, Steven Gursten heads Michigan Auto Law—a firm dedicated to serious motor vehicle accident injury and wrongful death cases.