Insure.com's list of cars that will lower your car insurance bills
Most people consider price, make, model and safety when shopping for a car.
And then they find out how much it will cost to insure it.
Ouch.
No question, certain models can affect your car insurance rates. For instance, think of the price to insure an expensive sports car, versus a more mundane and sensible family sedan.
Insure.com has recently released new research that could have an impact on the way drivers shop for new cars. The website hired a research firm to calculate average auto insurance rates for 2015 models.
The averages were calculated using data from six large insurance companies: Allstate, Farmers, GEICO, Nationwide, Progressive and State Farm. They're based on full coverage for a single, 40-year-old male who commutes 12 miles to work with policy limits of 100/300/50 and a $500 deductible on collision and comprehensive coverages.
The policy also includes uninsured motorist coverage, which protects you if you are injured in a car accident with an uninsured driver. This is a coverage that as an attorney and safety advocate, I recommend to everyone (in some cities, such as Detroit, Michigan, the number of uninsured drivers on the road now exceeds 50%).  The averages also used a hypothetical driver who has a clean driving record and good credit.
With that, here are the 10 cars that are the cheapest to insure, according to insure.com (note that the price is the national average):
Jeep Wrangler Sport 4WD – $1,134
Jeep Patriot Sport 2WD – $1,136
Honda CR-V LX 4WD – $1,160
Dodge Grand Caravan SE Plus – $1,162
Honda Odyssey LX – $1,163
Jeep Compass Sport 2WD – $1,164
Subaru Outback 2.5i – $1,176
Ford Edge SE 2WD – $1,176
Smart FORTWO Pure – $1,186
Ford Escape S 2WD – $1,190
Next week, I'll share the 10 most expensive cars to insure.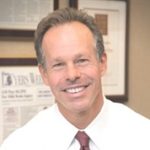 Named a "Leader in the Law" and "Lawyer of the Year" by Michigan's largest legal newspaper for his record-breaking auto accident verdicts, settlements and advocacy work in preventing wrecks, Steven Gursten heads Michigan Auto Law—a firm dedicated to serious motor vehicle accident injury and wrongful death cases.