I write frequently about all of the crazy ways that people drive distracted, and endanger everyone else on the road.  I've covered everything from eating spaghetti behind the wheel, to grooming nails, to driving with pets (on their laps, paws on the steering wheel).  I've even written about selfies while speeding on the highway.
Most of the scientific research on distracted driving today focuses on texting and driving, which creates a crash risk 23 times greater than not texting and driving, according to the National Highway Traffic Safety Administration. Texting while driving also is now the No. 1 killer of teen drivers, exceeding teen drinking and driving fatalities, according to another recent study.
But surfing the Internet? Reading web pages, cruising Facebook, online shopping…while driving at high speed on the road?
Seems unbelievable, but never underestimate the capacity of people to do stupid things that can kill or injure other people on the road.  It's happening every single day.
With the recent tragic death of a police officer killed in a truck accident by a distracted trucker who was allegedly looking at photos of scantily clad women on Facebook (disclaimer: I am personally involved in this case), I wanted to look further into just how many drivers are cruising the web, while cruising in their cars.
The numbers are astonishing – and the numbers are continuing to  rise.
Nearly one in four drivers are going online while driving, according to a national survey by State Farm that has tracked such behavior over the past five years.
A story by USA Today, "Drivers still web surfing while driving, survey finds," stated that the percentage of drivers who said they do so has nearly doubled, from 13% in 2009 to 24% this year. Among drivers ages 18-29, that number rose from 29% to 49%.
There were also jumps in the percentages of people who read and respond to e-mails and who read or update social media networks while driving.
Here are some interesting conclusions from the study on people driving online in 2013:
24% of respondents read e-mail on their cell phones.
24% of respondents accessed the Internet on their cell phones.
16% of respondents responded to e-mails on their cell phones.
17% read social media networks.
I don't always have such nice things to say about State Farm and the way it treats its insured customers after auto accidents. But this study is helpful and sheds light on what else people are doing behind the wheel. Cell phones pose many dangerous distractions with their evolving technology and all of the shiny bells and whistles they present. It seems that public service announcements should be expanded to include "don't surf the internet and drive" in addition to texting and driving.
If people don't have enough sense to not go online while driving, then it's time to spread awareness.  Hopefully this will become as much of a cultural stigma as drinking and driving has become for our society.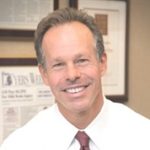 Named a "Leader in the Law" and "Lawyer of the Year" by Michigan's largest legal newspaper for his record-breaking auto accident verdicts, settlements and advocacy work in preventing wrecks, Steven Gursten heads Michigan Auto Law—a firm dedicated to serious motor vehicle accident injury and wrongful death cases.