DIFS Director says 7 day insurance policies, like those sold by L.A. Insurance in Detroit, are not designed to ensure continuous auto No Fault coverage
Policies for 7 day insurance, such as those sold by L.A. Insurance, are making the problem of uninsured drivers considerably worse in Detroit – and other cities such as Flint – while they're simultaneously making it easier for people to commit No Fault fraud.
In fact, I think that, because these absurd policies have not been outlawed by the Michigan Legislature, many people have allowed themselves to believe it's okay to use them to game the auto No Fault insurance system and get out of having to be fully and legally insured.
To be clear: It is not!
Here's how too many drivers in Detroit and Flint and other cities are misusing the 7 day car insurance policies:
A driver purchases the 7 day insurance policy – at a much lower cost than a 6-month or full-year policy – so "proof of insurance" can be presented to the Michigan Secretary of State in order to get his or her vehicle registration, plates and tabs.
With that goal accomplished, the driver will likely allow coverage to lapse and drive the rest of the year – until the next license plate renewal deadline – without car insurance.
In fact, in his April 9, 2017, Crain's Detroit Business story, "Solution to 7-day auto insurance could be difficult," Chad Livengood reported:
Eighty-four percent of the Michigan drivers who registered their vehicles using a 7-day car insurance policy "did not have insurance coverage" "90 days later."
Although this is a terrible loophole in Michigan's No Fault insurance system, there is hope that things could change to close the loophole.
In March 2017, the Director of the Michigan Department of Insurance and Financial Services (DIFS) announced he was withdrawing his approval for the 7 day "Jump Start" policies sold by L.A. Insurance and underwritten by Integon National Insurance Company, explaining that:
The "seven-day policy term" and the "automatic expiration/nonrenewal provisions" – both of which are "fundamental to the entire Jump Start Policy" – are "not designed to ensure that Michigan drivers will maintain continuous no-fault coverage, as required by MCL 500.3101(1) … Rather, the Jump Start Policy as a whole is designed to ensure that coverage will automatically expire … in just seven days … and not be renewed, exposing drivers to periods of interrupted coverage without mandatory no-fault insurance."
Integon has an appeal pending in the Michigan Administrative Hearing System.
To learn more, please click here.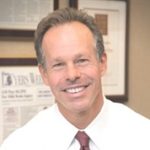 Named a "Leader in the Law" and "Lawyer of the Year" by Michigan's largest legal newspaper for his record-breaking auto accident verdicts, settlements and advocacy work in preventing wrecks, Steven Gursten heads Michigan Auto Law—a firm dedicated to serious motor vehicle accident injury and wrongful death cases.