Michigan Attorney Grievance Commission needs to start disciplining lawyers who engage in ambulance chasing and break laws against attorney solicitation

The unlawful attorney solicitation of car crash victims by ambulance chasing lawyers in Detroit is out of control. But it didn't have to be this way.
Had Michigan Attorney Grievance Commission not inexplicably sat on its hands for over a decade on this issue, much of the illegal attorney solicitation that we see in Detroit would not be happening today.
If only the Commission, the legal ethics "police" for all Michigan's more than 40,000 lawyers, had been doing its job.
Yet, here we are.
I've brought attention to the Attorney Grievance Commission's unwillingness to act many, many times since 2011 in my blog posts and media statements.
From the beginning, I've voiced my strong support for the passage of laws criminalizing certain forms of attorney solicitation/ambulance chasing and for more vigorous enforcement of the laws once they were enacted.
Recently, I elaborated on my comments to Detroit Free Press — for the paper's 3-day special report on Michigan's No Fault car insurance system — by explaining:
"The practice of lawyer ambulance-chasing and illegal attorney solicitation of car accident injury victims has been a growing problem in cities like Detroit for years … [O]ther Michigan auto accident lawyers see how much money the lawyers who are breaking the law are making. They see that nothing is happening to these lawyers as they continue over the years to violate these ethics rules, and then they decide to jump on the bandwagon … Yet, not a single lawyer has been disciplined by the Michigan Attorney Grievance Commission for this in years, even as the practice has continued to grow. When asked about this in the Detroit Free Press story, Alan Gershel, who is the head of the Michigan Attorney Grievance Commission, declined to comment … The problem is, a disciplinary system that studiously ignores a problem and fails to discipline attorneys is hardly a disciplinary system at all."
Importantly, I pointed out, "this lack of action by the Michigan Attorney Grievance Commission" to crack down on and stop unlawful attorney solicitation by ambulance chasing lawyers "has very real and very negative consequences":
"Illegal attorney solicitation is a driver of high car insurance rates."
"I believe it is entirely fair to say that a large part of the fraud that exists today [in Michigan's No Fault auto insurance system], as is detailed in the Detroit Free Press story, could have been prevented or even stopped completely if some action were taken [to discipline ambulance chasing lawyers who were running afoul of the attorney solicitation laws] by the Attorney Grievance Commission at any time over the past 10 years."
It "leaves the public exposed to unscrupulous lawyers who are breaking the law" and, thus, does "direct harm to the car accident victims who hire these lawyers."
"It gives the entire legal profession an ugly black eye … It forces members of the State Bar of Michigan to watch in dismay as the ethical standards that are supposed to govern our profession and protect the public erode even further."
"It causes dismay for the majority of auto accident attorneys who do follow the ethics rules in this state. I know first-hand the feelings of immense frustration that most personal injury attorneys have today with the Michigan Attorney Grievance Commission and their lack of action in addressing this problem over years."
What needs to happen now is the Michigan Attorney Grievance Commission and its Administrator, attorney Alan M. Gershel, need to take long overdue, disciplinary action against the ambulance chasing lawyers who are breaking the ethical rules and criminal laws by engaging in unlawful attorney solicitation in Detroit.
And, by that, I don't mean the kind of half-baked, half-hearted action it took in its investigation of TV attorney Mike Morse, which frankly just puzzled and astonished everyone who was waiting for the Michigan Attorney Grievance Commission and Alan Gershel to finally address the issue.
Specifically, as reported in the Detroit Free Press's special report, the AGC dropped solicitation charges against Morse, despite alleged proof that:
"[A] nonlawyer private investigator who had a business relationship with Morse appeared in the doorway of the crash victim's [hospital] room at Sinai-Grace Hospital in Detroit and carried an unsigned Mike Morse Law retainer agreement. The investigator told the woman he was there to offer information about the no-fault law at the request of one of the woman's coworkers, the complaint says, but the injured woman said she never told any coworkers she wanted such information."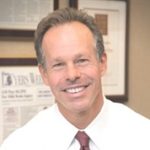 Named a "Leader in the Law" and "Lawyer of the Year" by Michigan's largest legal newspaper for his record-breaking auto accident verdicts, settlements and advocacy work in preventing wrecks, Steven Gursten heads Michigan Auto Law—a firm dedicated to serious motor vehicle accident injury and wrongful death cases.