Car shop offering a "text buster" service to stop texting and driving
New technology installed in a car's dashboard can disable the text function on cell phones, saving lives and preventing countless automobile accidents.
We just have to get in our cars and drive almost anywhere to see why this is so important. Rarely a trip goes by without looking to my left or right and seeing a driver texting.
New studies show just how dangerous texting while driving is. One study showed that texting plays a huge role in causing automobile accidents, and one far greater than previously thought. And texting while driving has now surpassed drunk driving as the No. 1 killer of teen drivers.
Awareness about just how dangerous texting and driving is has slowly wound its way through various state legislatures. For example, Kelsey's Law was recently passed in Michigan. Named after a teen from Northern Michigan who died while she was on her cell phone, the law prohibits teenage drivers from using their cell phones while driving.
Now, Design Rides, a car detailing and custom car installation shop in Grand Ledge, Michigan is offering a "text buster" device that will ensure teens and adults alike are not engaging in texting while driving or surfing the web.
In order to activate the device, a driver needs to install the application into her Smartphone. The device is then hidden in the dashboard of the car, so the driver cannot turn it off or disable it. Then, every time the cell phone user/driver enters the car, the device disables text messaging, e-mail and Internet access while the car is in motion.
The text busting device does not block users from making or receiving calls.
It costs $150, including installation.
Sounds like a fantastic idea for parents of teen drivers. You can even buy the device online if you don't want to drive to Grand Ledge, which is near Saginaw.
Here's a link to a video about the device from wlnsnews.com.
Related Articles: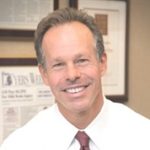 Named a "Leader in the Law" and "Lawyer of the Year" by Michigan's largest legal newspaper for his record-breaking auto accident verdicts, settlements and advocacy work in preventing wrecks, Steven Gursten heads Michigan Auto Law—a firm dedicated to serious motor vehicle accident injury cases and wrongful death lawsuits.