What precautions can you take to make sure your car is safe from Takata airbags
There was recently a massive recall announced regarding Takata airbags. Here are the steps you should consider taking. This recall is for air bags produced by Takata that have malfunctioned during deployment, sending shrapnel flying through the passenger cabin. Multiple injuries and fatalities have been linked to these air bag malfunctions, according to published reports.
According to the National Highway Traffic Safety Administration (NHTSA):
"The NHTSA received notification from BMW, Chrysler, Ford, Honda, Mazda, Nissan and Toyota (and Mitusbishi)  that they're conducting limited regional recalls to address a possible safety defect involving Takata brand air bag inflators."
The NHTSA says there have been six reports of air bag inflator ruptures, all of which occurred in Florida and Puerto Rico.
Yet an excellent and extremely detailed article published on September 11, 2014 in The New York Times chronicles the events leading up to the Takata airbag recall of 14 million vehicles produced by 11 manufacturers between 2000 and 2011. And it tells a story that's much more grim:
"Two deaths and more than 30 injuries have been linked to ruptures in Honda vehicles, and complaints received by regulators about various automakers blame Takata air bags for at least 139 injuries, including 37 people who reported air bags that ruptured or spewed shrapnel or chemicals."
For instance, in a December 2009, a Honda Accord driven by Gurjit Rathore, 33, hit a mail truck in Richmond, Va. Her air bag exploded, propelling shrapnel into her neck and chest, and she bled to death in front of her three children, according to a lawsuit filed by her family, states the New York Times.
What you should do
If you receive notification from your vehicle manufacturer, have your vehicle serviced immediately.
The NHTSA has specific recall information from each manufacturer.
If you have any questions, please feel free to call one of our attorneys. We can offer free advice on your legal rights if you're involved in a car accident and  injured due to a defective auto part.
Are Honda and Takata minimizing this airbag recall?
The Takata airbag recall is similar to the GM ignition switch recall in that it involves large number of vehicles, multiple injuries and fatalities and has a history of incidents suggesting NHTSA and the automakers should have identified the problem years earlier.
The New York Times says the danger of exploding air bags was not disclosed by Honda for years after the first reported incident in 2004 — despite red flags  including three additional ruptures reported to Honda in 2007.
The New York Times summarized the reason for the "inadequate response" is "… rooted in the industry's ability to report safety problems in a minimal way, a weak regulatory agency and a disconnect between what automakers are aware of internally and what they reveal publicly."
In each of the incidents, Honda settled confidential financial claims with people injured by the air bags, but the automaker did not issue a safety recall until late 2008, and then for only a small fraction — about 4,200 — of its vehicles eventually found to be equipped with the potentially explosive air bags. This means the other automakers were likely unaware of the safety hazards.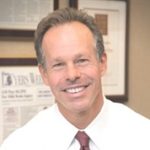 Named a "Leader in the Law" and "Lawyer of the Year" by Michigan's largest legal newspaper for his record-breaking auto accident verdicts, settlements and advocacy work in preventing wrecks, Steven Gursten heads Michigan Auto Law—a firm dedicated to serious motor vehicle accident injury cases and wrongful death lawsuits.