It's a question that law enforcement, government officials and  lawyers who help people injured in car crashes  grapple with: How can we prevent drunk driving?
A recent push by the National Highway Traffic Safety Administration is urging all states to require first time drink drivers to use ignition interlocks – that prevent them from starting and operating their vehicles if they've been drinking.
Such a measure would kick in after the initial drunk driving offense.  It may be a positive step in the fight to prevent car accidents at the hands of recidivist drunk drivers.
All states use ignition interlocks. Of those states, 20 require them for all drunken drivers, according to a recent story in the Detroit News, "NHTSA wants states to require ignition interlocks for first-time drunken drivers."
In Michigan, where I practice law, we don't require interlocks for first-time offenders. Fortunately, Michigan's repeat DUI offenders are required to equip their vehicles with ignition interlock devices, according to the State of Michigan website. Michigan defines repeat offenders as anyone who has two or more DUI convictions within 7 years or three or more convictions within 10 years.
I wrote a blog post on how strengthening Michigan DUI laws could reduce car accident deaths, including more stringent use of ignition interlock devices. In the post, I discussed analysis of DUI laws and DUI fatality statistics nationwide that suggests that DUI penalty laws could have an impact on each state's fatal car accident statistics.
Utah, for instance, suspends the driver's license after a first citation, requires ignition interlocks for all offenders, allows DUI checkpoints, and reports the lowest rate of DUI deaths compared to total car accident fatalities at 17 percent.
Michigan's drunk driving fatality numbers are near the middle of the pack, at 29 percent of total car accident-related deaths.
Establishing the penalty for first-time offenders would send a stronger zero-tolerance message against driving drunk.  And it would deter future, completely preventable car accidents before an innocent person is injured or killed by a drunk driver.
State lawmakers sent legislation  to Gov. Rick Snyder in December 2013 to make the current interlock program permanent. It was initially approved as a three-year pilot project.
What is an ignition interlock device?
An ignition interlock device is referred to as a BAIID (breath alcohol ignition interlock device) in Michigan. It is a breath alcohol analyzer, with computer logic and an internal memory that connects with a motor vehicle's ignition and other control systems. The BAIID measures the driver's bodily alcohol content (BAC), and keeps the vehicle from starting if the BAC is .025 or higher. The device will also ask for random retests while the person is driving (a rolling test).
If the BAIID records three start-up test failures in a monitoring period, or one rolling retest failure, or if it detects tampering, the vehicle must be taken to a service center immediately. If that service is not done, the interlock device will go into a "lock-out" mode, and the vehicle cannot be operated.
Related information:
Michigan drunk driving and fatal car accident statistics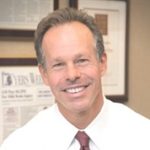 Named a "Leader in the Law" and "Lawyer of the Year" by Michigan's largest legal newspaper for his record-breaking auto accident verdicts, settlements and advocacy work in preventing wrecks, Steven Gursten heads Michigan Auto Law—a firm dedicated to serious motor vehicle accident injury cases and wrongful death lawsuits.