After two CO poisoning deaths in Hickory Hollow Cooperative apartments, victim Priscilla Jordan sues for serious injuries resulting from carbon monoxide exposure
Attorneys Gordon Johnson and Steven Gursten have filed a lawsuit on behalf of poisoning victim Priscilla Jordan, who suffered severe injuries as a result of carbon monoxide exposure as a tenant of the Hickory Hollow Cooperative apartments in Wayne, Michigan.
What should have happened if the furnaces and ventilation systems at Hickory Hollow Cooperative apartments were properly inspected and safely maintained?
When fuel combines with oxygen it produces CO2 and H2O. As both gases are hot after combustion, they should harmlessly flow up and out of a chimney. But when the H20 (water) starts condensing (returning to a liquid form) before the gases leave the chimney, this means there is something dangerously wrong with either the flame inside the appliance or the method of venting. There is too much fuel for the amount of oxygen or the gases are being cooled by cold air that is leaking in through cracks in the chimney.
This is what happened at Hickory Hollow. The poor condition of some of the chimneys caused outside cold air to leak into the chimneys. This cold air cooled the gas, pushing the it back down. This also caused ice to form inside the chimneys so dangerous gas could not escape. Carbon monoxide was pushed back down the chimneys and into the apartments.
The carbon monoxide poisonings at Hickory Hollow could not have happen unless the furnaces and chimneys were being ignored for a very long time by building management.  The tragedy that followed was needlessly compounded because Hickory Hollow did nothing to investigate how dangerous the chimneys and furnaces were after the first tenants went to the hospital with carbon monoxide poisoning.
Gursten, who is the current president of the American Association for Justice's Traumatic Brain Injury Litigation Group, focuses his practice on helping brain injury survivors. Joining Gursten in his representation of Jordan is attorney Gordon Johnson, an experienced litigator of carbon monoxide poisoning cases throughout the country.
In the lawsuit, Gursten and Johnson allege that Hickory Hollow and Huntington failed to properly inspect and maintain its boilers in safe working condition and failed to maintain adequate ventilation for Ms. Jordan's residence – as well as the residences of other tenants.
Notably, in an on-camera interview with Fox 2 Detroit's Dave Spencer on February 8, 2019, Gursten told Fox 2 Detroit that he was concerned about a possible "cover up" by the apartment complex and its owners – as workers are dismantling the chimneys and hauling away the bricks.  Gursten also has video of workers, presumably hired by Hickory Hollow or Huntington Management, doing what appears to be some type of work on the rooftops – in the dark – at 3am – in February.
"Our concern is evidence is literally disappearing as we speak," Gursten said.
To learn more about the carbon monoxide poisoning lawsuit against Hickory Hollow Cooperative apartments in Wayne, Michigan, please click here.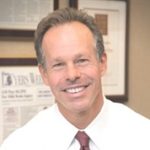 Named a "Leader in the Law" and "Lawyer of the Year" by Michigan's largest legal newspaper for his record-breaking auto accident verdicts, settlements and advocacy work in preventing wrecks, Steven Gursten heads Michigan Auto Law—a firm dedicated to serious motor vehicle accident injury cases and wrongful death lawsuits.