And what people with TBI want you to know
Brain injuries can happen anytime,  to anyone. Car accidents, which I see as an injury attorney with the survivors of brain injury that I represent, are one of the top causes for TBI.  Each year in America, 1.7 million people will sustain a brain injury, according to the Brain Injury Association of America.
While brain injuries do not discriminate, those with brain injuries are often discriminated against.  And misunderstood.
I came across this fantastic article from Brainline.org that explains how brain injury survivors feel by the way they're treated by people who don't understand their paths to recovery "Lost & Found: What Brain Injury Survivors Want you to Know."
Here are a few that my clients tell me they often experience:
On "looking good":
"My stamina fluctuates, even though I may look good or "all better" on the outside. Cognition is a fragile function for a brain injury survivor. Some days are better than others. Pushing too hard usually leads to setbacks, sometimes to illness."

On recovery time:
"Brain injury rehabilitation takes a very long time; it is usually measured in years. It continues long after formal rehabilitation has ended. Please resist expecting me to be who I was, even though I look better."

On difficult social situations:
"I am not being difficult if I resist social situations. Crowds, confusion, and loud sounds quickly overload my brain, it doesn't filter sounds as well as it used to. Limiting my exposure is a coping strategy, not a behavioral problem."

On taking it slow:
"If we are talking and I tell you that I need to stop, I need to stop NOW! And it is not because I'm avoiding the subject, it's just that I need time to process our discussion and "take a break" from all the thinking. Later I will be able to rejoin the conversation and really be present for the subject and for you."

On patience:
"Patience is the best gift you can give me. It allows me to work deliberately and at my own pace, allowing me to rebuild pathways in my brain. Rushing and multi-tasking inhibit cognition."

On respect:
"Please don't be condescending or talk to me like I am a child. I'm not stupid, my brain is injured and it doesn't work as well as it used to. Try to think of me as if my brain were in a cast."
We want to hear from TBI survivors. What advice can you give people for how you want to be treated while recovering?
What do doctors need to know to better help you?
What do you want the public to know about brain injury?
The answers to these questions are invaluable. They will help the people better understand what it's like to live with a brain injury and help us all to do a better job for the people with TBI we're entrusted with helping.
Related Articles: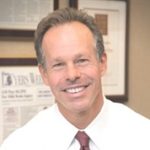 Named a "Leader in the Law" and "Lawyer of the Year" by Michigan's largest legal newspaper for his record-breaking auto accident verdicts, settlements and advocacy work in preventing wrecks, Steven Gursten heads Michigan Auto Law—a firm dedicated to serious motor vehicle accident injury cases and wrongful death lawsuits.