As an attorney representing car accident victims with traumatic brain injury, I often tell people that many brain injuries, including concussions, will heal and that many people can definitely go on to lead normal, productive lives.
But…
Some can't.  Unfortunately, there's an unlucky percentage of people with a brain injury and a concussion after a car accident whose symptoms don't resolve and who don't get better. This creates tremendous problems for them functioning in society. Closely connected with this is the problem of how many of these people with concussion injuries are treated by many doctors unfamiliar with TBI.  I've previously written about the societal cost of traumatic brain injury when TBI and concussion are  not properly diagnosed.
The key difference between an injury to the brain, and an injury to the body is that brain injury is a process, not an event.  Dr. Brent Masel makes this point quite clearly in his excellent article on traumatic brain injury.  In fact, brain injury symptoms can often, get worse, intensify, change and evolve over time into new symptoms for the unlucky person with a brain injury or concussion.
A doctor quoted in a recent article on American Medical News: More brain injury awareness needed to curb concussions, CDC says, makes an important point about the people who do get better – and those who do not.  This echoes my point above about the very significant minority of people who suffer  head injuries and who do not get better.  Instead they have lingering symptoms. According to Robert Cantu, MD, a clinical professor of neurology and neurosurgery at Boston University School of Medicine:
"Concussion symptoms, including difficulty thinking clearly, dizziness and irritability, often resolve within a week or two, research shows. But in 20% of the cases, symptoms last for months or years, which can negatively affect people's performance in school or at work."
Dr. Cantu is co-director of the Center for the Study of Traumatic Encephalopathy, a joint venture of Boston University School of Medicine and the Sports Legacy Institute.
"To call [a concussion] a mild injury is very inappropriate," Cantu said.
As a lawyer who represents people injured in automobile accidents, I've obviously seen my share of serious brain injuries. And my own experience reflects the medical literature.
Many of my clients who suffer altered mental status, including loss of consciousness at the scene of these car accidents and who quite clearly have suffered a concussion, do go on to make a great medical recovery – at least for their brains. When I file a lawsuit for them, I often won't even claim the brain injury, because it fully resolved within weeks or a few months after the car accident.
But there is a group, about 20% of the concussion injury victims that both myself and the other lawyers here see, whose brain injury problems don't resolve (note: CDC data now shows that 75 percent of all traumatic brain injuries are concussions).
Each year in the U.S., 1.7 million people will sustain a brain injury. And auto accidents are the second-leading cause of traumatic brain injury, according to the Brain Injury Association of America.
I've written extensively about brain injury and concussions in sports, and the probability of subsequent concussions if a player's symptoms are mistakenly dismissed as "getting his bell rung," and he returns to the game too soon.
Although efforts have been made to improve prevention and early treatment of these injuries, a new CDC report says such measures don't go far enough. The report was posted online July 12 in the CDC's Morbidity and Mortality Weekly Report.
The agency is advocating that TBIs, including concussions, should be considered a serious public health problem.
It is also calling for improvements to brain injury surveillance systems that report national and state TBI data. Those changes would help researchers and others understand the epidemiology and long-term outcomes of such brain injuries, according to the article on American Medical News.
As I've said before, we have a long way to go in our fight against traumatic brain injury. That starts with medical professionals and brain injury lawyers both learning to be better equipped to protect people with TBI after a car accident.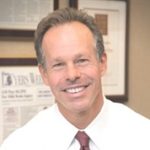 Named a "Leader in the Law" and "Lawyer of the Year" by Michigan's largest legal newspaper for his record-breaking auto accident verdicts, settlements and advocacy work in preventing wrecks, Steven Gursten heads Michigan Auto Law—a firm dedicated to serious motor vehicle accident injury cases and wrongful death lawsuits.