As lawyers for injury victims, we get an up-close look at how the lives of traumatic brain injury survivors are dramatically impacted by their injuries.
As you might know, March is Brain Injury Awareness month.
In order to raise money bring more awareness to the issues related to TBI, the lawyers at Michigan Auto Law are donating $1 to the Michigan Brain Injury Association for every "Like" the firm's page receives on Facebook.
Please help us reach our goal of $10,000 by liking our Facebook page.
In addition to raising money, we've also been pretty busy publishing information on brain injuries at our blog:
And it's not too late to help spread the word! Here's what you can do:
Head over to Michigan Auto Law's Facebook page and like it. – For every new like we receive in March, we'll donate $1 to Michigan Brain Injury Association
Share our pages and posts with instructions to like the Michigan Auto Law Facebook page. – That way, you can get your friends involved.
Survivors of traumatic brain injuries need our support. Treatment, therapy, rehabilitation, and care for loved ones that have survived a brain injury can pile up quickly. But spreading important information about brain injuries and raising money for organizations that are doing good work are some easy ways we can all help families dealing with these difficult issues.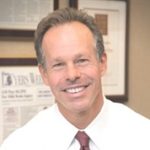 Named a "Leader in the Law" and "Lawyer of the Year" by Michigan's largest legal newspaper for his record-breaking auto accident verdicts, settlements and advocacy work in preventing wrecks, Steven Gursten heads Michigan Auto Law—a firm dedicated to serious motor vehicle accident injury and wrongful death cases.