We are reviewing Flint water-related lead poisoning cases for potential lawsuits
Has your child been injured by the Flint water crisis or been exposed to Flint's lead-contaminated water? If so, the consequences can be very serious and far-reaching:
"Children under the age of 6 are especially vulnerable to lead poisoning, which can severely affect mental and physical development. At very high levels, lead poisoning can be fatal." (The Mayo Clinic)
We are so very sorry if this crisis is affecting you and your family. To help, our attorneys are currently reviewing Flint water crisis-related lead poisoning lawsuits now. Contact Michigan Auto Law to have an attorney review your case for free. We are also here to answer any questions you may have.
We cannot promise a particular result because – at least at the time of this writing – there's a strong sovereign immunity defense that will either succeed or fail in the near future in the courts.
However, in the meantime, below are the things that Flint parents need to know.
Lead poisoning can cause brain damage in children
"[e]xposure to even low levels of lead can cause damage over time, especially in children. The greatest risk is to brain development, where irreversible damage may occur. Higher levels can damage the kidneys and nervous system in both children and adults. Very high lead levels may cause seizures, unconsciousness and possibly death."
Significantly, here's what the World Health Organization (WHO) said about the "[h]ealth effects of lead poisoning on children":
"Lead has had serious consequences for the health of children. At high levels of exposure, lead attacks the brain and central nervous system to cause coma, convulsions and even death. Children who survive severe lead poisoning may be left with mental retardation and behavioural disruption. At lower levels of exposure that cause no obvious symptoms, and that previously were considered safe, lead is now known to produce a spectrum of injury across multiple body systems. In particular lead affects children's brain development resulting in reduced intelligence quotient (IQ), behavioural changes such as shortening of attention span and increased antisocial behaviour, and reduced educational attainment. Lead exposure also causes anaemia, hypertension, renal impairment, immunotoxicity and toxicity to the reproductive organs. The neurological and behavioural effects of lead are believed to be irreversible."
Symptoms of lead poisoning in children
The Mayo Clinic lists the following lead poisoning symptoms in children:
Developmental delay.
Learning difficulties.
Irritability.
Loss of appetite.
Weight loss.
Sluggishness and fatigue.
Abdominal pain.
Vomiting.
Constipation.
Hearing loss.
Proving a lead poisoning case
There are several, general elements that must be established in proving a lead poisoning case. They include:
Testing for and verifying the presence of lead.
Identifying the source of lead.
Identifying injuries caused by lead poisoning and/or lead exposure.
Ruling out other causes of injuries.
Sovereign immunity defense
Although the courts have yet to weigh in on the issue, it's likely that Flint and state officials responsible for the lead-contamination of Flint's water supply will deny liability on grounds that they are protect by "sovereign immunity" or, as it's more commonly known here in Michigan, "governmental immunity."
Under Michigan law, "a governmental agency is immune from tort liability if the governmental agency is engaged in the exercise or discharge of a governmental function." (MCL 691.1407(1))
In cases such as the Flint water crisis, it seems outrageous that a concept like "governmental immunity" should thwart the normal functioning of our tort-based legal system to hold people civilly liable for the personal injuries and damages their negligence causes to others.
But, as I said earlier, no court has yet ruled that "governmental immunity" applies to the Flint water crisis.
Similarly, the Michigan Legislature will hopefully get involved and create a cause of action that will pave a path to recovery for innocent victims.
Those affected the hardest, after all, are the children who are the very last ones who should bear this cost inflicted upon them through the gross negligence of so many.
As new developments occur, we will keep you posted.
In the meantime, please contact a lawyer Michigan Auto Law for a free lawyer consultation of your Flint water crisis-related lead poisoning case.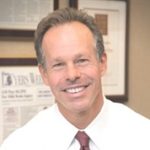 Named a "Leader in the Law" and "Lawyer of the Year" by Michigan's largest legal newspaper for his record-breaking auto accident verdicts, settlements and advocacy work in preventing wrecks, Steven Gursten heads Michigan Auto Law—a firm dedicated to serious motor vehicle accident injury and wrongful death cases.