New guidelines will have important impact on No Fault insurance approval for TBI auto accident victims
Depending on who you ask, the answer to how much rehabilitation adult patients with traumatic brain injury (TBI) should receive greatly varies. But these guidelines are extremely important. Auto insurance companies aiming to save money on open claims often won't approve more physical and occupational therapy than what's allowed according to a particular insurance plan for people with TBI, especially if you are in a No Fault insurance state like Michigan, where I practice law.
But as so many people with TBI know, therapy is a necessity. In many of the cases I've been involved in as an attorney, it is still needed years after an injury, as neuroplasticity and new neural connections continue to be made through hard work and therapy for brain injury survivors.
Now the Brain Injury Association of America (BIAA) is teaming up with the Brain Injury Research Center at the Icahn School of Medicine at Mount Sinai to address just how much rehab patients with TBI should receive. The two organizations are currently developing "Guidelines for the Rehabilitation and Disease Management of Adults with Moderate to Severe TBI." They're also looking into the timing and setting of rehab.
The goals of this project are to:
Identify and fully describe the continuum of care available following TBI;
Determine the evidence for various rehabilitative treatments and, based on that evidence and/or expert opinion, make recommendations for treatment and management in various settings;
Produce a document that supports improvements in the quality and consistency of rehabilitation treatment; and
Broadly disseminate the recommendations to payer, provider, patient, and advocacy communities in an effort to increase access to and quality of care.
The BIAA aims to help brain injury victims heal to the best extent possible and also address the social and economic problems that ensue when they don't get the care and rehabilitation they need. According to the BIAA:
"Individuals who sustain TBIs rarely have access to rehabilitation of sufficient timing, scope, duration, and intensity that would allow them to recover to the maximum extent possible. That's because treatment decisions are controlled by payers – insurance companies and public policymakers – instead of by doctors, patients, and family caregivers. When a person's care is delayed, discontinued, or denied altogether, the result is often increased re-hospitalization rates and greater levels of disability. This creates a cycle of joblessness, homelessness, and dependence on public programs."
Related information:
Traumatic brain injury and its true costs on society: $76.3 billion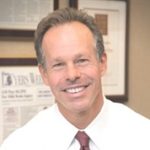 Named a "Leader in the Law" and "Lawyer of the Year" by Michigan's largest legal newspaper for his record-breaking auto accident verdicts, settlements and advocacy work in preventing wrecks, Steven Gursten heads Michigan Auto Law—a firm dedicated to serious motor vehicle accident injury cases and wrongful death lawsuits.